Canon EOS 1300D review: Introduction
The EOS 1300D is Canon's latest entry-level DSLR, and slots in as a direct successor to the 1200D that came out in 2014. On the face of things, there doesn't appear to be a huge difference between the two, with both models sharing the same 18-million-pixel sensor, nine-point AF system and 95% pentamirror viewfinder. That said, the newer model does benefit from the addition of built-in Wi-Fi and NFC connectivity, along with a slightly faster image processor and a much-improved rear LCD display. Is this enough to help the 1300D stand out from its rivals in what is an increasingly competitive sector of the market?
Nb. The Canon EOS 1300D is also known as the Rebel T6 (US) and Kiss X80 (Japan)
Canon EOS 1300D / T6 review: Features
The 1300D is built around the same 18-million-pixel APS-C CMOS sensor that was used by its predecessor, and while this allows some room for cropping, it's not quite as generous as some of the 1300D's immediate rivals. The Nikon D3300 (£250 body only), for example, comes with a 24MP sensor, while the considerably more expensive Sony Alpha 68 (£550 body only) also gets a 24MP sensor and the Pentax K-S2 (£470 body) benefits from a 20.1MP sensor.
Compared with the DIGIC 4 processor found inside the EOS 1200D, the 1300D's DIGIC 4+ chip offers a modest performance benefit, primarily in terms of the number of images that can be consecutively recorded when the camera is used in continuous shooting mode. Elsewhere, the 1300D's core specification is very much what we'd expect from an entry-level DSLR. Shutter speeds range from 30secs to 1/4,000sec, sensitivity ranges from ISO 100-6,400 (with an extended setting of 12,800) and video capture is possible at a maximum quality setting of 1,080p full HD at 30fps.
One area in which the 1300D greatly extends its appeal compared to its predecessor is the addition of built-in Wi-Fi and NFC connectivity. This basically allows Apple and Android (but not Windows Phone) users to connect the camera directly to their smartphone or tablet using Canon's free Camera Connect app. Once connected, Camera Connect can be used to transfer images from the camera directly to the connected mobile device, or to control the camera remotely. Given that most people now own a smartphone, the ability to transfer images from camera to phone and then use the phone's mobile data (or public Wi-Fi) to email or upload them to social media within minutes of taking them is a useful feature that will broaden the 1300D's appeal.
The 1300D comes with Canon's shadow-boosting Auto Lighting Optimizer, along with the usual array of picture styles and a red-eye reduction tool. There are also options to apply in-camera noise reduction to long-exposure images and those shot at higher ISO settings.
The range of exposure modes available extends to the standard PASM quartet of semi and fully manual modes, alongside an automatic scene intelligent mode that attempts to recognise what is in front of the camera and process the image accordingly for the best results. Should you want to select a specific scene mode yourself, then six are available directly from the exposure mode dial: portrait, landscape, close-up, sports, food and night portrait. Rounding things off is a creative auto mode that essentially allows you to set the amount of background blur you want without having to use the more hands-on aperture-priority mode. All in all, the plentiful combination of automated and manual-shooting modes makes the 1300D a great learning tool for novice DSLR users.
Canon EOS 1300D review: Build and handling
In terms of build quality, the 1300D's polycarbonate outer shell feels perfectly in keeping with the camera's price, although it's not in the same league as the magnesium-alloy casings found higher up the EOS range. Aesthetically, we think the soft-sheen black finish and neatly sculpted curves give the 1300D a pretty stylish appearance overall, although others may find it a bit plasticky.
The 1300D benefits from a relatively pronounced finger grip that, for most people, should be deep enough to comfortably accommodate three fingers. This is further aided by a sculpted thumb rest on the back, and combined they enable a secure grip on 
the camera. Buttons are well placed, clearly labelled and spaciously arranged so as to minimise the chance of making accidental selections. Unlike the 750D and cameras higher up the EOS range, there is no LCD display on the top-plate. Instead, the 1300D comes with Canon's standard Quick Menu (accessed via the 'Q' button), which presents you with all the camera's key settings neatly displayed on the rear LCD screen. Overall, the 1300D is an intuitive and easy-to-use camera that most first-time DSLR users should have no problems getting to grips with.
The optical viewfinder is the pentamirror variety and provides 95% coverage. While bright and clear, it is a little small. Admittedly, that could well be because we are accustomed to using more advanced DSLRs with larger viewfinders. Most first-time DSLR users won't even notice its relatively modest size.
Canon EOS 1300D / T6 review: Performance
The 1300D uses the same nine-point AF system as its predecessor, with the individual AF points arranged in a diamond formation across the centre of the viewfinder. Only the central AF point is of the cross-type variety, with the others all being horizontal AF points. Used in good light, the 1300D's phase-detection AF module works very well, with focus lock being near instantaneous. When light levels drop, however, so does the autofocus performance. Used in live view mode, the contrast-detect AF system can be frustratingly slow to focus, even in good light. Despite the lack of speed, it is thankfully accurate, making it well suited to shooting still-life compositions and landscapes where you can usually afford to take your time. In time-sensitive situations where speedy focus lock is vital (for example, when shooting action or moving subjects), the 1300D's Live View AF performance is too slow to be of practical use.
With a maximum continuous shooting speed of just 3fps, the 1300D isn't really built for speed. Thanks to the slightly faster DIGIC 4+ image processor, buffer performance has improved, allowing the 1300D to record more images in a single burst before slowing down. When testing, we fired well over 100 full-resolution JPEGs without any slowdown, and Canon claims the 1300D can actually record up to 1,100 full-size JPEGs in a single burst. Switching to raw capture, we were able to shoot between six and seven consecutive images before the camera began to stutter.
Another area in which the 1300D offers noticeable improvement over its predecessor is the 920,000-dot rear LCD display. Displayed images are much sharper and easier to appraise. As for battery performance, we were able to shoot over 900 images on a single charge with fairly regular use of the camera's menu and playback function.
Canon EOS 1300D review: Dynamic range, resolution & noise
Dynamic range
The 1300D's dynamic range result measures 11.7EV at ISO 100 in our Applied Imaging test. As the graph below illustrates, the figure stays above 10EV up to ISO 400. Results at ISO 1,600, 3,200 and 6,400 drop to 8.8EV, 7.7EV and 6.5EV respectively. This reflects the fact that shadowed areas get increasingly nosier as you push towards the ISO 12,800 limit.
Resolution
Resolution remains above 2,800l/ph between ISO 100 and 800. More specifically, at ISO 100 the sensor resolves closer to 3,000l/ph, dropping to a fraction under 2,800l/ph at ISO 1,600. Beyond this point detail begins to drops off more noticeably, with 2,600l/ph resolved at ISO 3,200 and 2,400l/ph at ISO 6400.
Noise
In-camera JPEG processing provides excellent results at ISO 100-200. A small amount of luminance noise does begin to creep in at ISO 800, but it's only really visible when viewing images at 100%. At ISO 1,600 noise becomes more pronounced, but overall image quality is still very good. Likewise, images shot at ISO 3,200 remain usable. At the higher settings image quality does show marked degradation.
Canon EOS 1300D / T6 review: Verdict
For those who already own the 1200D, the addition of Wi-Fi connectivity and the higher resolution screen are the only compelling reasons to upgrade. And while both are useful, most 1200D owners who have already learned how to use a DSLR effectively will be better off moving up to the more advanced EOS 750D or EOS 760D if their budget permits. For those looking to move from a regular compact and purchase their first DSLR, however, the Canon EOS 1300D represents a solid investment.
The main reason is that the 1300D's stripped-down feature set, well-placed physical buttons and neatly arranged in-camera menu make it an exceptionally easy camera to use, and thus a great camera to learn DSLR basics with. To this end, it also comes equipped with a generous range of fully automatic exposure modes. For those who aren't accustomed to regularly shooting in any of the core PASM modes, this provides a handy safety blanket to fall back on while getting to grips with the more hands-on manual and semi-manual modes at a leisurely pace. To sum up, it's an excellent DSLR for beginners.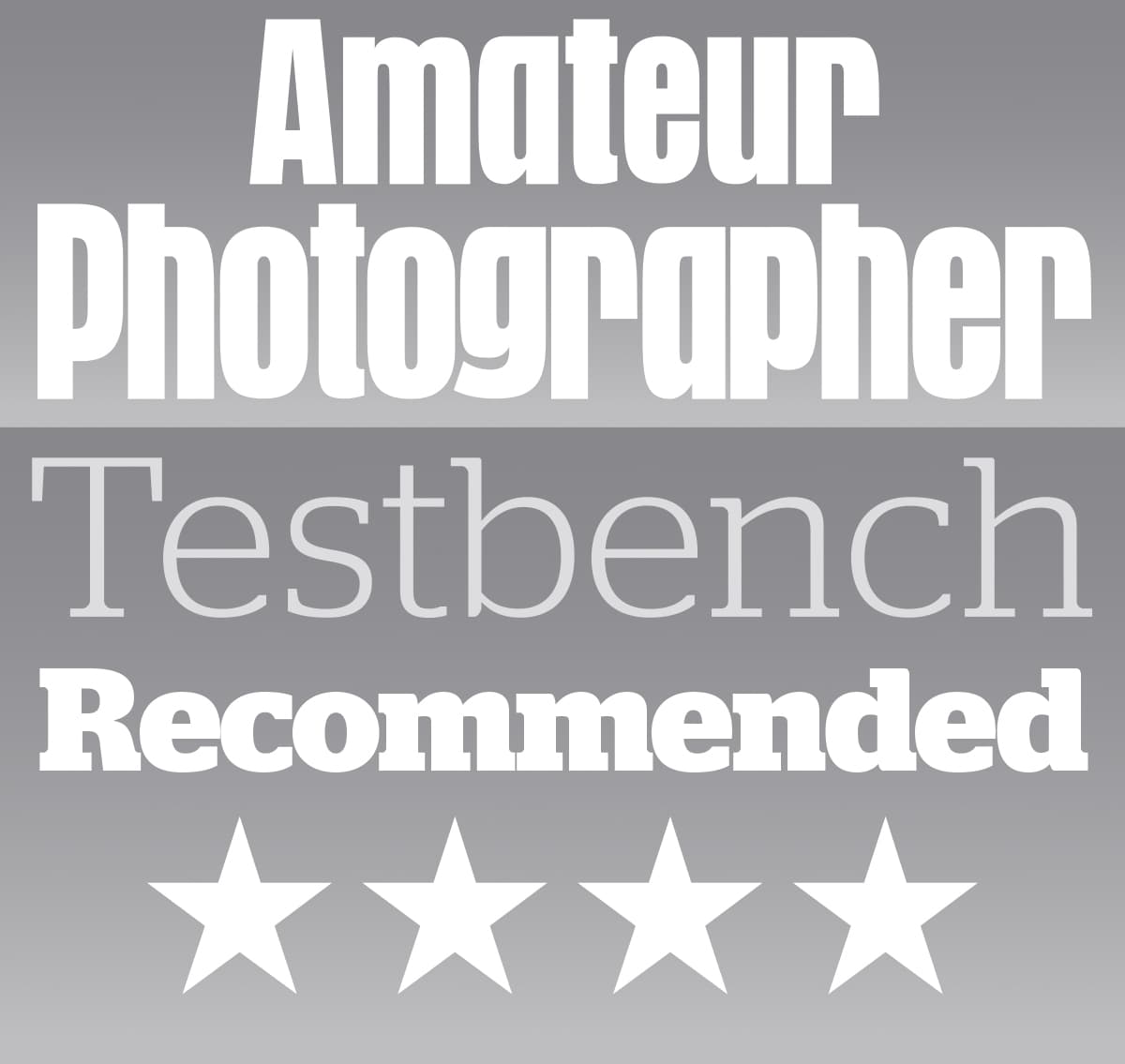 Canon EOS 1300D review: Full specification