Canon EOS 1200D at a glance:
18-million-pixel, APS-C-sized CMOS sensor
DIGIC 4
ISO 100-6400 (extended to ISO 12,800)
Canon EF-S mount
Full HD 1080 movie recording
3in, 460,000-dot, TFT LCD screen
Street price around £349 body only or £449 with 18-55mm f/3.5-5.6 IS III lens
Canon EOS 1200D review – Introduction
Historically, Canon has produced some fantastic entry-level DSLR cameras tailored to the first-time buyer. This type of camera is aimed at someone who is upgrading from a compact camera or smartphone, who may find the functionality of a DSLR a little daunting, and the new Canon EOS 1200D has been targeted at these photographers. Interestingly, shortly after the camera's announcement at CP+ in Tokyo, Japan, a new EOS Companion app was released that is designed to be a learning aid for users of the EOS 1200D, so it's clear that Canon is committed to helping people make the step into the world of DSLR photography.
However, the launch of the Canon EOS 1200D comes at a time when there's more competition than ever at the entry-level price point. With the options of small, light and inexpensive compact system cameras, as well as low-priced DSLRs from the likes of Nikon, Pentax and even Canon itself, the EOS 1200D has to do quite a lot to fight its corner. The highlight specification is its 18-million-pixel CMOS sensor and full 1080p HD video, but is it enough?
Canon EOS 1200D review – Features
At the heart of the Canon EOS 1200D is an APS-C-sized CMOS sensor with a resolution of 18 million pixels. This sensor has a significantly higher resolution than the 12.2-million-pixel sensor featured in the EOS 1200D's predecessor, the EOS 1100D. Also, with its dimensions of 22.3×14.9mm, the EOS 1200D's sensor is a mere 0.1×0.2mm larger than its predecessor. The same DIGIC 4 processor remains inside the new EOS 1200D. This is capable of shooting at a speed of three frames per second in continuous mode for a total of 69 JPEG images or six raw images.
As a kit, the EOS 1200D comes with an 18-55mm f/3.5-f/5.6 IS III lens. With the 1.6x crop factor of the APS-C sensor, this is equivalent to 28.8-88mm in 35mm. Canon says the image stabilisation allows a slower shutter speed of up to 4 stops.
Like all Canon APS-C-sized-sensor cameras, the EOS 1200D features an EF-S lens mount, which is compatible with Canon EF and EF-S lenses. There is an enormous range of excellent lenses to choose from, with an option to suit most people's budgets. Canon has made significant improvements in the area of video, with the camera now featuring 29.97fps, 25fps or 23.976fps at 1080p resolution video shooting, with an option for video snapshots.
On top of the camera is a pop-up flash with a guide number of 9.2m at ISO 100. The Canon EOS 1200D also features a hotshoe that accepts all Canon-fit Speedlites from the compact Canon 90EX, which costs around £35, to the flagship 600EX-RT at £469.
Canon has rated the EOS 1200D's battery as lasting for approximately 500 shots in 23°C temperatures, or 410 in 0°C conditions. While this is far fewer than the 700-650 shots rated by the EOS 1100D, 500 shots should be sufficient for most day-to-day shooting and additional batteries can be bought separately.
For those who wish to shoot raw images, Canon has supplied its Digital Photo Professional editing software with the camera. This is capable of adjusting features such as exposure, white balance, tone-curve and dynamic range. In addition, there is Image Browser EX, Photo Stitch panoramic image-stitching software, EOS Utilities and Picture Style Editor.
Although the Canon EOS 1200D doesn't boast Wi-Fi on its spec sheet, it is still fully compatible with Eye-Fi memory cards, and Eye-Fi transfer can be enabled or disabled in the camera's menu. Eye-Fi cards support wireless file transfer to a smart device via an Android or iOS app, and can also wirelessly transfer images to a computer.
Once an image has been captured, it is possible to use Canon's own Creative Filters in the playback menu. These comprise grainy black & white, soft focus, fish-eye effect, toy camera and miniaturise effect. All these can be applied and varied by three levels of intensity.
Canon EOS 1200D review – Companion app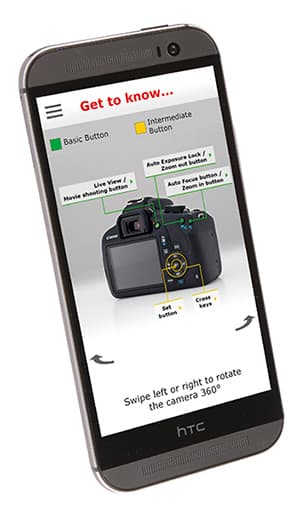 Shortly after the announcement of the Canon EOS 1200D, Canon released a free Companion app for the camera in both Android and iOS.
Inside this application are three main options, the first of which is Learn. This is for teaching the user the basics of photography through various exercises, video tutorials and troubleshooting tips. The second option is Explore that gives a three-dimensional interactive map of the camera. Users can pick out certain buttons and the app will tell them what these buttons do and how they are used. This section also gives information about accessories for the EOS 1200D, including remotes, flashguns and bags. The third part of the app is Inspire. Essentially, this is a mini photo project. The app randomly generates a topic, such as family, buildings, mountains, pets or water. It then matches this with an 'approach', such as bird's-eye view, hot, fast or slow. The idea is that the user has to capture an image that represents these two elements.
For the first-time DSLR photographer, this is a fantastic app. It provides information about the fundamentals of photography and clears up any confusion they may have about what certain settings or buttons do.
Canon EOS 1200D review – Build and handling
The outer body of the Canon EOS 1200D is made from a carbon-fibre reinforced polycarbonate. My initial thought when I first picked up the camera was that it has a plasticky feel, although this is fairly common with entry-level cameras. Thankfully, however, the overall construction does appear to be solid, which is only to be expected from Canon.
One major advantage of the body construction is that it weighs just 480g with battery and card included, so the camera is light and portable. This is 100g lighter than the EOS 700D and 15g lighter than the EOS 1100D. Measuring 129.6×99.7×77.9mm, the EOS 1200D is almost the same size as its predecessor, being just 0.3mm smaller along its width.
As the EOS 1200D is aimed at the novice user and is designed to be fairly basic in operation, there are few buttons on the camera's rear. AF modes, ISO, drive modes and white balance all have their own designated button on the D-pad. Also, menu, quick menu, exposure compensation, playback and display have their own button close to the D-pad. These buttons are large and clearly labelled, which helps to make the picture-taking process more intuitive for the beginner.
The quick menu is used to navigate through the settings on the back of the LCD. This allows users to change most settings without going through complex menus.
The EOS 1200D sits snugly in the hand and its small size doesn't prevent the user from achieving a firm purchase on the large front grip. The thumb grip on the rear is situated in the perfect position, making this camera very comfortable to hold.
Canon EOS 1200D review – Metering
The Canon EOS 1200D features a 63-area iFCL colour-sensitive meter, which is the same one as that used in the EOS 1100D and the high-end EOS 7D. In use, it was very accurate and was only rarely fooled by a scene. For the most part it fared well, even in challenging, high-contrast conditions.
It is possible to change between the 1200D's three different metering modes (evaluative, centreweighted and partial) using the quick menu and the LCD. Partial metering is much the same as spot metering, but it meters from around 10% of the scene rather than 3%.
By holding the dial marked AV next to the thumb grip, and tweaking the scroll wheel on the top of the camera, users can change the exposure compensation. This is a range of ±3EV in 1⁄3EV increments. This makes adjusting images that have been thrown by the metering very easy. In one example, I was photographing in woodland and was faced with a scene that exceeded the dynamic range capabilities of the sensor. Much of the highlight detail was blown and some detail in shadows was lost, so I set the EV to underexpose by 2 stops. As a result, I was able to bring back a lot of detail from the shadow areas in post-production from a raw file.
Canon EOS 1200D review – Dynamic range
The dynamic range of the Canon EOS 1200D performed well in a variety of situations, striking a pleasing balance between shadow and highlight detail throughout. When shooting a macro subject, I was impressed with the camera's ability to retain highlight detail in the background while ensuring the foreground subject was also perfectly exposed.
Overall, the EOS 1200D preserves excellent detail in the shadow areas and I found that, providing the ISO sensitivity wasn't set too high, I was able to maximise the dynamic range by shooting slightly underexposed and lightening the shadow in post-production.
Dynamic range optimisation is also possible in-camera by using Canon's Auto Lighting Optimiser. This has low, medium and high settings, as well as off. Using it on low gives a subtle boost to darker shadow areas and even in high the results are good.
Canon EOS 1200D review – Autofocus
Nine regular AF points feature on the EOS 1200D, with one cross-type sensor focus point. This larger cross-type point is used to find focus more accurately towards the centre of the frame.
In bright lighting conditions, the autofocus is fast and responsive. Even in more challenging focusing situations, such as sports or wildlife, the EOS 1200D holds its own. Of course, in low light, the focusing is slower, but only fractionally. However, the same cannot be said for the focusing in live view mode. In low-light condition, the live view AF is very sluggish and has a tendency to hunt for focus. While it is suitable for day-to-day outdoor shooting, it would struggle with anything fast-paced.
Where live view excels is when zooming in on a focus area. Users can activate live view mode, tap the zoom button in the top right and enlarge an area by 5x or 10x in order to achieve focus on a very precise area.
I found that using all nine focus points could sometimes throw the focus off the subject, especially with more complex compositions. This was due either to the main subject falling outside the focus point area or other objects being in the foreground, which the AF then prioritised over the intended subject. This is one area in which flexible AF points are an advantage.
However, the centre AF point in One Shot mode comes into its own when shooting more complex compositions. I was able to focus the camera on the subject by half-pressing the shutter, recomposing the image, then shooting. It was quick and precise every time.
In addition to One Shot, there are Al Servo and Al Focus modes. Al Servo is a continuous AF, which is in a constant state of focusing, while Al Focus is halfway house between Al Servo and One Shot. This mode finds focus and won't focus again until something in the frame moves, which is particularly useful for wildlife photography.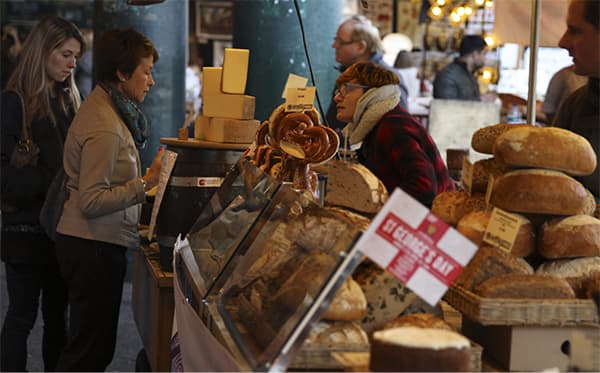 Image: I got the right point of focus in this image by manually selecting a single AF point
Canon EOS 1200D review – Noise, resolution and sensitivity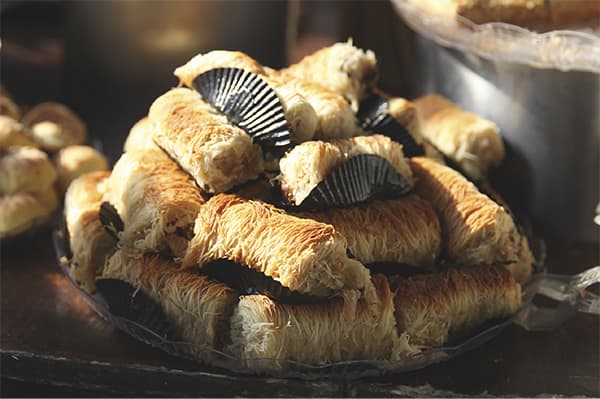 Image: Shooting in raw and processing images using subtle noise reduction will achieve much crisper results than shooting JPEG files
Like most Canon DSLRs, the JPEG images from the EOS 1200D are noticeably softer than the raw files. This is partly due to the DIGIC 4 processor's in-camera noise reduction blurring the image slightly in an effort to reduce noise. Interestingly, JPEG images shot higher than ISO 800 show signs of colour noise, mostly in the shadow areas. However, the raw files are cleaner, showing only signs of luminescent noise.
Improving the sharpness of the JPEG images is relatively easy. Picture Style has a default sharpness value of +3, but setting it to +5 improves the results. However, far more detailed images can be achieved by processing the raw files using the supplied software or Adobe Camera Raw.
The EOS 1200D's native sensitivity range is ISO 100-6400, but this can be extended to ISO 128,000. At a sensitivity setting of ISO 100-200, I found both the JPEG and raw files to be almost completely free of any luminescent or colour noise, even when viewing at 100%. When pixel peeping, some noise is evident in the JPEG and raw files shot between ISO 800 and 1600, but this is minimal. As expected, after ISO 1600 there is increased luminescent noise, but the images are still very clean. Incredibly, even ISO 6400 images are perfectly suitable for printing at A4 size, especially when shooting in raw and the noise is reduced in post-production. The extended H setting is usable, but best kept as a last resort.

These images show 72ppi (100% on a computer screen) sections  of images of a resolution chart, captured using the 18-55mm f/3.5-f/5.6 IS III lens set to 35mm and f/5.6 . We show the section of the resolution chart where the camera starts to fail to reproduce the lines separately. The higher the number visible in these images, the better the camera's detail resolution is at the specified sensitivity setting.
Canon EOS 1200D review – White balance and colour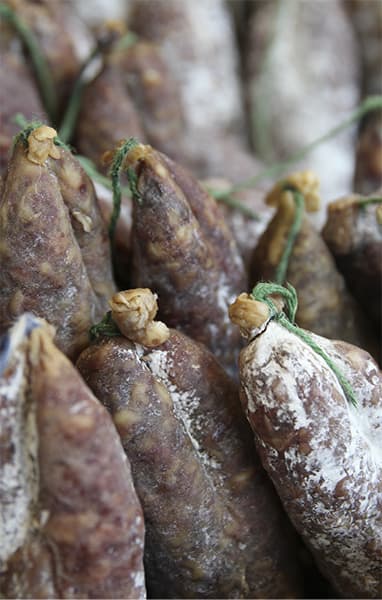 Image: By tweaking the green bias in the white balance setting, it is possible to neutralise or override some more dominant colours
Users can access the white balance menu on the EOS 1200D by tapping the button on the D-pad at the rear of the camera. Inside this menu are several options. There are preset white balances for daylight, shade, cloudy, tungsten, white fluorescent and flash, as well as automatic white balance (AWB) and custom white balance. As expected from a company such as Canon, the white balance is extremely accurate, producing images that do not shift greatly in warmer or colder tones. When scenes do require a slight tweak of the white balance settings, it is possible to change the blue/amber or magenta/green bias by a value of ±9.
Overall, the EOS 1200D excels in its rendering of colour, giving true-to-scene tones. In landscapes, skies are vibrant and punchy without appearing oversaturated, while tungsten light and skin tones are rich in colour.
Like most EOS models, the EOS 1200D features a variety of picture styles. As standard, there are a number of presets, including auto, standard, portrait, landscape, neutral, faithful and monochrome, plus three user-defined settings. These can be used to adjust sharpness, contrast, saturation and colour tone to the user's taste.
Canon EOS 1200D review – Viewfinder, live view, LCD and video
The Canon EOS 1100D featured a 2.7in, 230,000-dot LCD which, by today's standards, is very low resolution. Thankfully, this has been improved in the 1200D, which features a 3in TFT LCD display with a resolution of 460,000 dots. This still isn't on a par with many of the EOS 1200D's competitors, but for the type of user this camera is designed for it is sufficient. Also, as the EOS 1200D is designed to a budget, it doesn't feature any touchscreen functionality or screen articulation, but that is to be expected.
The screen's refresh rate is very fast and the viewing angle is equally as good. The screen isn't too reflective, even in bright, sunny conditions, and all the settings are still readable on the LCD.
There is no proximity sensor to disable the LCD when looking through the optical viewfinder. Instead, users have a designated button located above the D-pad that turns the LCD screen on and off. This pentamirror-type optical viewfinder offers an approximate 95% field of view.
The video resolution of the EOS 1200D is a big improvement over its predecessor. It now boasts full 1080HD (1920×1080) at frame rates of either 29.97fps, 25fps or 23.976fps. In addition, there is a 720HD (1280×720) option that can be shot at either 59.94fps or 50fps. This higher frame rate is useful for making slow-motion video.
With no external microphone port, the EOS 1200D replies on its own internal microphone. However, it is possible to manually adjust the audio level in the menu.
Canon EOS 1200D review – The competition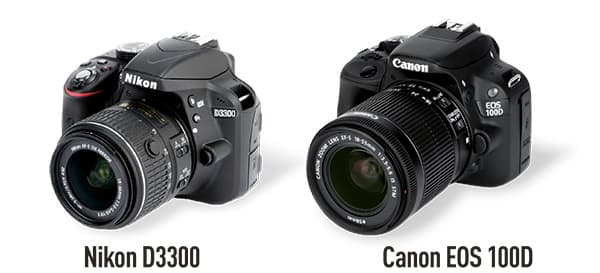 The Canon EOS 1200D will face strong competition from one of its own stablemates. With a street price of £350 including an 18-55mm f/3.5-5.6 kit lens, the EOS 100D is a great camera for those looking for a entry-level DSLR. An 18-million-pixel CMOS sensor is featured inside the EOS 100D, and it is smaller, lighter, has a 1.04-million-dot touchscreen LCD as well as 4fps compared with the 3fps and 460,000-dot screen of the EOS 1200D.
Nikon's answer to the EOS 1200D is the D3300. This camera has a 24.2-million-pixel sensor compared with the 18 million pixels of the Canon. The D3300 also has 11 AF points compared to the Canon's nine, but the Nikon comes at the higher price of around £499 body only.
Canon EOS 1200D review – Our verdict
When compared with the Canon EOS 100D, Nikon D3300 and Pentax K-5, the Canon EOS 1200D does not exactly overwhelm in terms of specification, and neither does it excel in any given area. However, the current RRP of this camera is £349.99 body only, so it is expected that the street price will make the EOS 1200D a more affordable option in the future compared with its competitors. Also, while the specification of the EOS 1200D doesn't dazzle, it should be perfectly adequate for the first-time user. It would have been great to see more than nine AF points, to shoot more than 3fps and to have a higher resolution screen, but these are not essential to many amateurs.
The best thing about the EOS 1200D is that the important things are right. The AF system offers both accuracy and speed, even in low-light situations. Equally impressive are the high ISO sensitivity capabilities. Unlike many cameras, I would be happy to use the EOS 1200D through its entire native sensitivity range (ISO 100-6400). Its construction is durable and overall the EOS 1200D is very easy to use for the beginner.

Canon EOS 1200D – Key features
Canon hotshoe
As well as a pop-up flash, the EOS 1200D also features a hotshoe. This allows users to attach any of Canon's current flashguns as well as third-party alternatives.
Zoom button
This button is used for zooming into images during playback, but it can also be used to enlarge and area when in live view using manual focus.
Connectivity
Under a small rubberised flap is the HDMI, Micro USB and cable release port.
Exposure compensation
In program, AV, TV and video mode, holding this button down and using the scroll adjusts the exposure compensation by ±3 EV in 0.3EV increments.
Q button
This button will take users onto the back of the LCD and allow them to navigate and change different settings using the D-pad and the scroll wheel.
Hands-on review
The EOS 1100D has been a popular DSLR for hobbyists since its launch three years ago and its large success in the market has largely come down to a competitive price combined with a specification that's been well-matched to a first-time DSLR users. It's hard to believe Canon hasn't replaced the EOS 1100D sooner given the relatively fast turnaround of new models in other sectors of the EOS series, but finally we've witnessed the arrival of its replacement with the announcement of the EOS 1200D.
The entry-level arena has been a busy one so far this year. To recap, Nikon were the first to kick off proceedings with the launch of the D3300 at CES, which was quickly followed by the news of the Olympus OM-D E-M10. Now that Canon has joined in with the EOS 1200D, there's never been better choice for those looking to advance their photography by investing in a more sophisticated entry-level model. To ensure the EOS 1200D stands out in this competitive market, Canon has launched the camera at a sensible price, while bringing it up to date with the times by incorporating a higher resolution sensor beside the company's fastest image processor.  To clarify what else is new, let's gaze at the key features.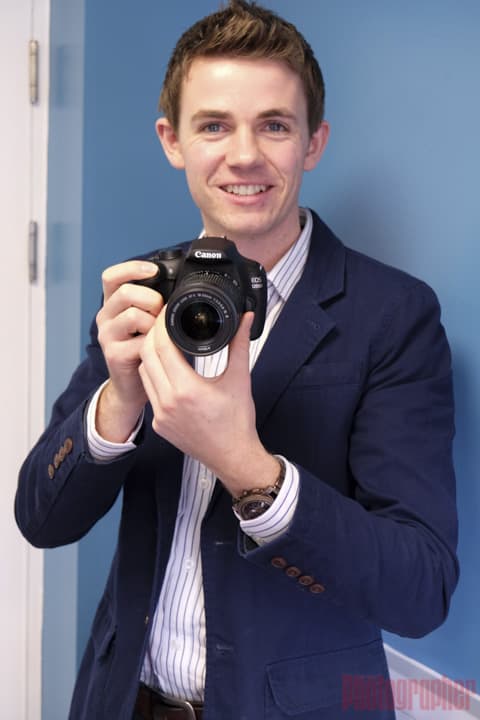 AP's Deputy Technical Editor, Michael Topham, with the new Canon EOS 1200D
Key Features
Rewind three years and a 12MP sensor wouldn't have been grumbled at, but by today's standards the EOS 1100D's resolution is somewhat pedestrian when you compare it to its key rivals. The EOS 1200D uses an 18-million-pixel APS-C CMOS sensor, and while this might seem like it's the same as used within the EOS 100D, EOS 700D and EOS 60D, it's seen modifications to enhance and deliver the very best image quality according to the manufacturer. This sensor is partnered alongside the company's latest DIGIC 4 image processor and it's this sensor and processor combination that contributes to the 1200D's native ISO range of 100-6400 (expandable to ISO 12,800) and 3fps continuous burst rate.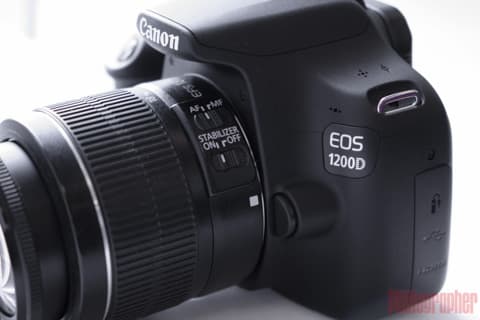 The 1200D has the same 9-point AF system with one central cross-type in the centre as found on its predecessor and during our brief hands-on session it appeared to lock-on to subjects at a similar speed as the 1100D, with a relatively slow AF acquisition in Live View when it was used with the 18-55mm image stabilised kit lens. Autofocus aside, another improvement is the addition of Full HD 1080p video capture, however it's somewhat disappointing to find there's no 3.5mm port located at the side for attaching an external microphone like there is on the recent Nikon D3300.
Further improvements are found at the rear of the camera. Although the optical viewfinder is little different in the way it offers 95% coverage of the frame, the screen below it has been updated. Long gone is the 2.7inch, 230k-dot display as per the EOS 1100D and in comes a 3inch screen with a 460k-dot resolution. It's somewhat of a regret that this resolution isn't higher and given its price it'll come as little or no surprise that it doesn't support touch functionality.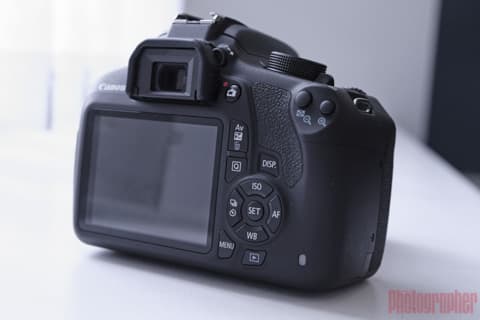 Relying on optical stabilisation within Canon's extensive range of EF optics to capture pin-sharp and blur-free images, beginners to the EOS 1200D will appreciate the pop-up flash as well as a suite of creative modes to create more dynamic images in-camera. For users who may not be advanced as others, there's an Intelligent Auto mode and to help with quick editing of video footage, there's also a video snapshot mode that allows short clips to be recorded before they're suitably merged together in-camera.
Canon EOS Companion app
To further improve the support for the beginners, Canon has unveiled a new EOS companion app, specially designed with 1200D users in mind. This free app, available for iOS and Android devices, has the intension of making it easier for users to take full advantage of advanced settings that might otherwise go unnoticed. While the app is fairly basic in terms of its design and left us with the impression that it could do with being more colourful and interactive, it's effective at offering useful tips about how the camera works, providing solutions to common camera-related issues and allowing users to watch instructional video tutorials or to view Canon's range of accessories and lenses. During our meeting with Canon, the manufacturer also stated lens tutorials will be forthcoming for the app, however these will need to be downloaded independently through iTunes or Google Play.
Build & Handling
Though the EOS 1200D remains a relatively light camera by DSLR standards and not as robust as the more advanced models found in the EOS for Enthusiasts range, it looses the extremely smooth finish of the EOS 1100D and has a body finish that we'd say is more in line with the EOS 700D. Out of the two, we'd still say the EOS 700D has the edge in terms of build and handling over the EOS 1200D, but this new addition is certainly an improvement on what's been seen before.
Tapping the camera with your finger still raises the light, plasticky sound of a body that's not as solid as one that features a magnesium alloy construction, but for the price and for a first time DSLR buyer working to a strict budget it can't really be faulted. The large sizeable buttons have been carried over from the EOS 1100D, but in true entry-level fashion there's no top plate LCD to refer to aperture, shutter speed or ISO so this has to be done via the rear screen instead, or of course you can peer through the viewfinder. As for how the camera feels in the hand, the handgrip has a slightly chunkier feel about it compared to the Nikon D3300, but it doesn't feel anywhere near as rock-solid as the construction of the Olympus OM-D E-M10.
Initial Thoughts
The EOS 1200D has been a long time coming and given Canon's engineers have had three years to refine the EOS 1100D, we were expecting a few more developments to challenge its rivals in the market slightly harded. The addition of the 18MP sensor and wider sensitivity range should see it offer improved image quality to those who choose it over the EOS 1100D, but we were anticipating a higher resolution screen in addition to a more advanced AF system. The 9-point AF array has been synonymous with the entry-level EOS models for so many years it leaves us guessing when we'll ever see more introduced. Perhaps our expectations were a little high, but we half suspected the camera to feature the company's newer DIGIC 5 or DIGIC 6 image processor as opposed to the older DIGIC 4. Had it used either the DIGIC 5 or latest DIGIC 6 image processor, the 1200D might have had a standing chance of competing against the Nikon D3300 in terms of the speed at which it shoots. As it turns out the EOS 1200D shoots 2fps slower.
Available from March, the Canon EOS 1200D will cost £449 with the Canon EF-S 18-55mm f/2.5-5.6IS STM lens, or £349 body only.