Billingham Airline Stowaway at a glance:
18 x 8 x 25 cm (external dimensions)
15 x 6.5 x 24 cm (internal dimensions)
Can be carried on either shoulder or belt
Multiple outside pockets
Billingham has long been established as one of the best-loved British photographic brands, thanks to its classically designed camera bags. But it also makes bags for travel and leisure. The Airline is one of three models in its Stowaway range, which share a similar design in different shapes and sizes. It's not specifically designed as a camera bag, but can be used for carrying a compact or small mirrorless model, alongside other bits and bobs.
While the firm has long made a bag with this name, it's recently updated the design. The latest version has a few cosmetic tweaks, but the most important change is that's about 2cm deeper front-to-back than before. This improves its usefulness no end, as you can now fit in a flat-bodied rangefinder-style mirrorless camera with a standard zoom attached. It'll even stretch to a small SLR-shaped model, if you don't put anything rigid in the front pockets.
On this note, all four vertical surfaces are covered in pockets. Those on each side are designed for pens, while that on the back is perfectly sized for an e-reader or 7in tablet. A pair of pockets on the front will hold your smartphone and passport (or these days, face mask); one is zipped, the over covered by a flap. This flap also sports a small zipped pocket, which is ideal for memory cards or spare batteries.
One notable point is that the internal space has no dividers, so you'll either have to throw everything in together, or work out some other way of protecting your kit. There's a decent amount of room, though; for example I was to fit in my Fujifilm X100T, sunglasses, compact binoculars, and earphones. Alternatively, it'll hold my Canon G7 X Mark II zoom compact and big noise-cancelling headphones.
Like all Billingham bags, the Airline is beautifully made from premium materials that will last for many years. The firm's triple-layer canvas is waterproofed using a butyl-rubber middle layer, with a soft lining that won't scratch your kit. Brass and leather detailing rounds off the package.
Billingham Airline Stowaway – Key points
Shoulder strap:  The removable 25mm-wide strap offers a good range of adjustment. An optional shoulder pad is available for £28.
Belt loops:  Two webbing straps on the back allow you to attach the bag to your belt for better security, but it's rather bulky to be carried this way.
Pen pockets:  Tall, slim pockets on either side will hold pens, pencils or styluses etc.
Five colours:  Our review sample is in Billingham's new Navy canvas with chocolate leather trim. Sage/chocolate, khaki/tan, black/tan and all-black versions are also available.
Billingham Airline Stowaway – Our Verdict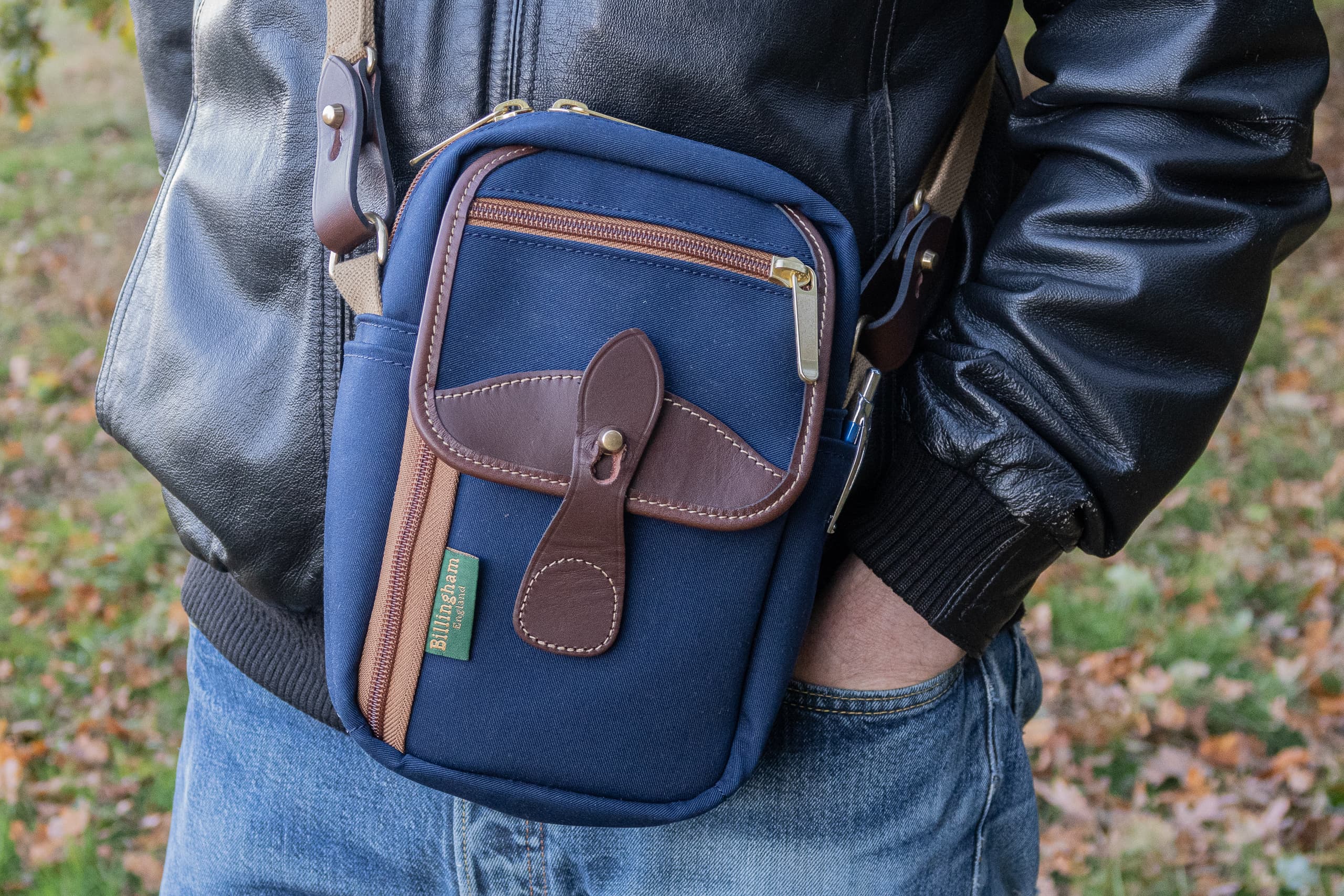 As its name suggests, the Billingham Airline is a lovely small bag for essential items you want to keep close at hand while travelling. But it's just as useful for carrying a compact camera and everyday items on a daily walk. Obviously you can get perfectly functional bags very much cheaper, but they won't provide the same longevity or joy of ownership.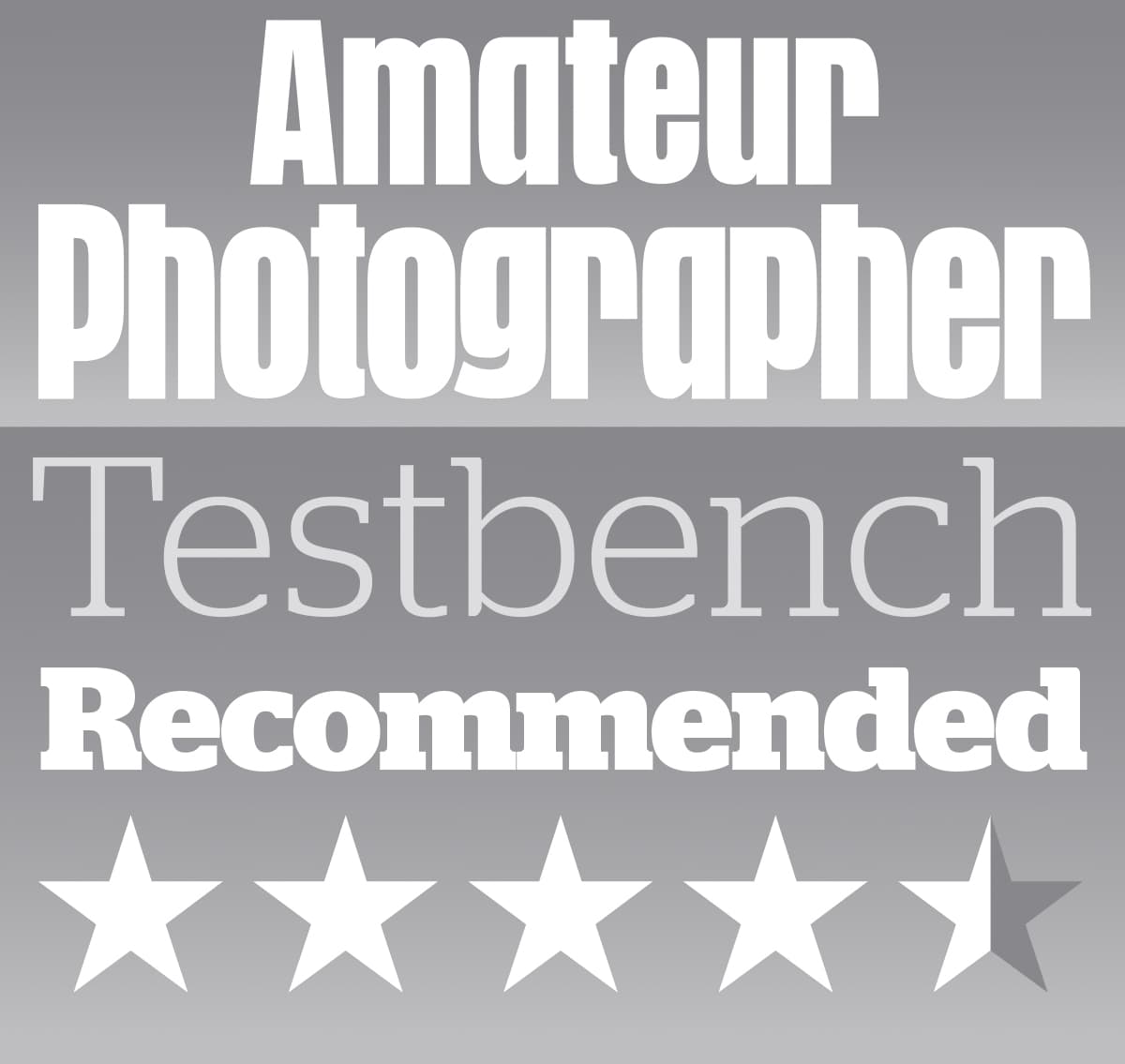 The Billingham Stowaway Range
Billingham's Stowaway range includes two more models, the Compact and the Pola. The former is essentially a shorter version of the Airline, measuring 18.5 x 8 x 22 cm. Meanwhile the Pola is like a square version of the Compact, at 22 x 8.5 x 22 cm.
Both the Pola and the Compact cost the same as the Airline (£160), but neither is available in Navy Blue as yet.