The Benro Cyanbird is an ultra-compact tripod which folds down to a travel-friendly package less than 6cm in diameter. It achieves this feat by using legs with a wide-but-thin arched profile, that pack neatly around a slimline hexagonal centre column – an approach pioneered by Peak Design with its Travel Tripod. However, the Cyanbird aims to stand out due to its light weight, attractive price, and striking looks.
Benro Cyanbird at a glance:
$190 / £235 (N00P ball-head kit)
5-section carbon fibre/aluminium legs
N00P ball head included
155cm maximum height
46cm folded length
1.05kg weight
4kg rated load
Let's deal with the styling first. With its blue metalwork and contrasting brushed-silver controls, it certainly looks more interesting than the usual all-black designs. Functionally that's pretty much irrelevant, but there's no harm in choosing kit that looks good, as long as it works well. More importantly, in typical Benro fashion it's really nicely made.
While the design is clearly inspired by Peak Design's, it's not a direct copy. Instead, it's a rather more conventional affair. You get five-section legs with easy-to-use lever locks and hybrid construction, meaning the top section is carbon fibre and the others, aluminium alloy. Each leg can be set to three angles, including almost completely flat.
Unusually, the centre column height is also adjusted via a lever, which means it's quick to set and locks very firmly. The column can be split for low-angle shooting, although this is a slightly long-winded process.
First, you have to remove the head and unscrew the weight hook. Then, poke the hex key that's attached to the hook down through the 3/8in head attachment, and undo a screw that's hidden inside to release the lower section. Finally, fit the head back on again. It's easy enough when you get the hang of it.
Benro Cyanbird key features:
Level: Bubble levels on the central spider and the camera platform help with getting your shots straight
Hook: A small hook lets you hang a bag from the centre column for extra stability
Accessories: Three 1/4 sockets on the centre column, and one on the spider, allow accessories to be attached via magic arms
Case: The neatly designed and practical roll-up case has both a carry handle and a detachable shoulder strap
The kit I tested includes the small, resolutely conventional N00P ball head. It has a panning base that locks using the same lever as the main ball, along with an Arca-Swiss camera clamp with its own panning mechanism. Unfortunately, it's the least impressive part of the setup, as there's no semblance of friction control. Instead, the ball goes directly from locked to completely loose, which makes setting your composition a slightly hit-and-miss affair.
Benro rates the Cyanbird as capable of supporting loads up to 4kg. I tested it using a Sony Alpha A7R IV and Sigma 100-400mm lens, which together weigh just over 2kg. It handled this OK, although I'd be loath to extend the centre column (at which point the height is limited to 132cm). It's much happier with lighter lenses such as Sony's 24-105mm f/4 or 90mm f/2.8 macro.
As with all lightweight tripods, though, it's crucial to use good technique. It's best to employ a cable or wireless shutter release, or failing that, use your camera's self-timer function. Alternatively, most cameras can be operated from your phone using Bluetooth or Wi-Fi, via the manufacturer's requisite app.
Benro Cyanbird: Our Verdict
Benro has hit upon a winning formula with the Cyanbird. It's usefully tall but super-light, and it's easy to transport thanks to its slim lines when folded down. It may not be quite as neat as the Peak Design Travel Tripod, and it's longer when packed; however, it is a lot cheaper. About the only let-down is the slightly unrefined head.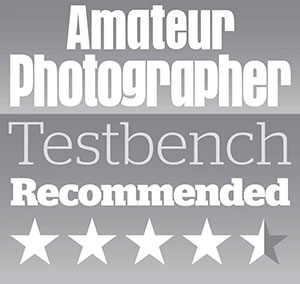 ---
Follow AP on Facebook, Twitter, Instagram, and YouTube.
---