Analogue Wonderland developing and printing at a glance:
From £12 per roll, £0.50 per print
Choice of print sizes and finishing options
Analogue Wonderland deals in all things film, from selling a variety of film types (Polaroid pack, black and white film, infrared film) to offering film developing at their film processing minilab WonderLab as well as film printing services.
Film development and printing usually means printing all your prints from any roll of film, which is wasteful as there's likely to be photos that you didn't want to print. Analogue Wonderland's new development and printing service aims to address this. You send in your film to be developed and scanned, and then only order the prints you want.
Analogue Wonderland developing and printing key features:
Print size There is a choice of sizes available, 4x6in, 5x7in, 8x10in, 5x5in and 6x6in.
Print finish Matte and gloss printing options, with or without 5mm white border.
Price Developing and scanning 35mm, disposable and 120 film from £12 per roll, developing 110 film from £14.50, 1-5 prints from £0.50 with volume discounts.
Digital downloads You can also download all your scanned prints from the Analogue Wonderland website.
How does Analogue Wonderland's developing and printing work?
For this review, I used four Fujifilm 35mm disposable cameras, which I sent to Analogue Wonderland to scan via mail. The film was then developed and scanned. Within a few days, I was able to see my scans by signing into my Analogue Wonderland account. Rather than getting my negatives back with prints for each, I could then select which ones I wanted to print, with several size and finishing options available.
Choosing what photos to print
Every disposable camera had 24 shots, meaning I shot a total of 72 photos. I printed 21 of these. Last year, I used the Instax 8 Mini, where every single photo is printed, to document a Christmas family trip. Despite capturing a few really good snaps and not knowing what you're going to get being part of the fun, most photos came out grossly over or underexposed and it quickly became both expensive and wasteful.
I was in a shooting frenzy too, to be fair, and a digital camera would have probably have been more suitable for a long-ish project like that. In comparison, when taking photos for this review, I was bogged down by grey skies and the photography equivalent of writer's block.
Getting to choose what photos I wanted to print still did make a difference though, and for me, it blends the best parts of digital and film photography. I get the film experience, and the best part? My photography flukes and 'meh' photos are nowhere to be seen to remind me of annoying mistakes and could-have-beens, not to mention unnecessarily clutter my desk and the planet.
In the end, I chose to print out a few memorable travel snaps of Berlin and a trio of photos showing discarded Christmas trees.
Analogue Wonderland developing and printing: Print quality
I have used Fujifilm 35mm disposable cameras to take and print travel photography before, getting good results. For this review, I opted for prints measuring 6×4 with a 5mm white border and gloss finish and I was satisfied with the results.
Analogue Wonderland developing and printing: Verdict
Analogue Wonderland's developing and printing service was effective and quick, taking only a few weeks. The website explained the whole process well and was refreshingly easy to use. I got exactly what I asked for. Copies aside, the only significant point against it in my view is that it does get slightly pricier when you take into account developing costs, but it is a good service to know for film photographers as if you're planning on shooting loads of film and developing it all at once like me, it works out well.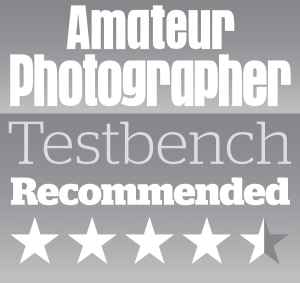 ---
Related articles:
---