Combining retro styling with splash-, dust- and freeze-proof build the Olympus OM-D E-M5 II is a camera that punches well above its weight, literally. At just 417g the E-M5 II is the model down from the flagship OM-D E-M1 Mark II, sitting firmly in the middle of the O-MD range. And while the two share a whole host of features and functionality, the E-M5 II is noticeably smaller and lighter making it an even more portable option for enthusiast photographers who want to lighten their kit bag without sacrificing features and image quality.
Image quality is high on the agenda for all camera manufacturers, and the E-M5 II sports a Micro Four Thirds 16.1-million-pixel Live MOS sensor with the ability to shoot 40-million-pixel raw images thanks to an innovative feature called High Res Shot. This uses the shifting sensor to create a high-resolution raw file that is stitched together in-camera. This High Res Shot is half the size of the High Res Shot produced by the OM-D E-M1 Mark II, but the E-M5 II was the first Olympus camera to offer this incredible feature.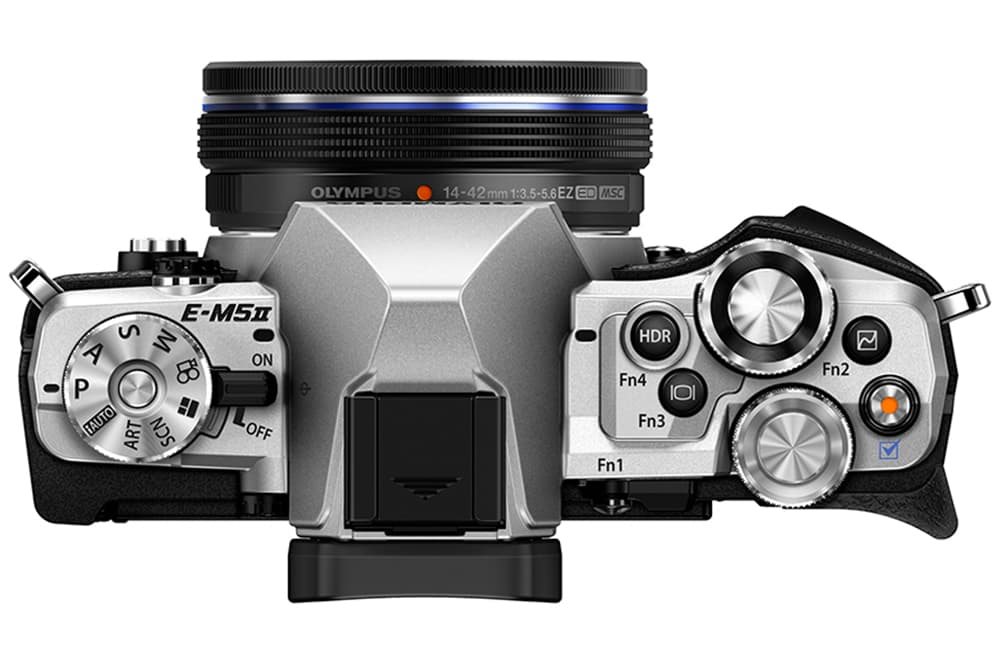 The E-M5 II was launched in 2015, and as the name suggests it replaces the E-M5, launched in 2012. Both cameras feature the same 16.1-million-pixel sensor, but the E-M5 II has seen a huge update in almost every other way making it the far superior camera. The E-M5 was the first camera to be launched in the OM-D series, and certainly set the standard subsequent models have reliably followed.
One of the jewels in the crown of the E-M5 II is that it makes it possible to shoot high-quality cinematic video footage handheld; perfect for capturing Full HD movies of important family events, vlogging and even professional projects. This is thanks to built-in 5-Axis VCM image stabilisation for ultra-smooth footage, and then there's the high bit rate of up to 77Mbps and multiple frame rate options.
Read the full review here.
Price: £949
www.olympus.co.uk