All Olympus MFT lenses fall within one of three tiered categories: basic M.Zuiko lenses, enthusiast-grade M.Zuiko Premium lenses, and professional-grade M.Zuiko PRO lenses. The M.Zuiko 12-40mm f/2.8 PRO falls into the last category and is essentially Olympus' top-of-the-line standard zoom. As such it's a solidly built and precisely engineered workhorse that's designed to stand up to the rigours of daily use while delivering consistently sharp results.
Applying the 2x crop factor that's inherent to the Micro Four Thirds standard, the 12-40mm f/2.8 PRO delivers the 35mm focal range equivalent of 24-80mm. This makes it an extremely versatile lens in a wide range of situations. At 24mm, for example, it's ideal for landscapes and architecture, while at 80mm it's also a useful portrait lens. Its constant maximum aperture of f/2.8 also makes it hugely appealing to wedding and events photographers, or indeed anyone that regularly shoots in less than ideal light.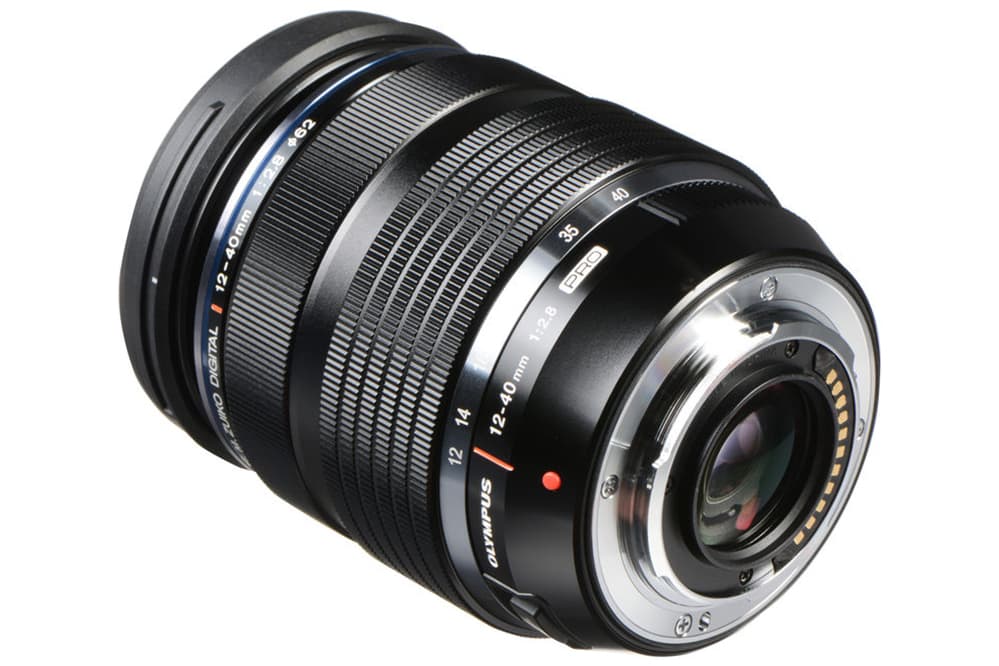 In the hand the lens feels every inch the professional-grade optic it's positioned as – it's also weather resistant and splashproof. By Micro Four Thirds standards it's a relatively large and weighty lens, but not to the extent that it'll weigh you down. It's certainly much smaller and lighter than any professional-grade 24-70mm f/2.8 DSLR lens on the market.
In terms of handling, we really like how manual focus mode can be enabled simply by snapping the focus ring back towards the camera body. There's also a useful Lens Function button that can be assigned as you see fit via an attached camera. Image quality is very good indeed, with the lens delivering impressive levels of sharpness at f/2.8 when used at maximum wide angle and mid-range focal lengths. Sharpness remains very good at the telephoto end of its range, but can be improved by stopping down to f/4 or f/5.6.
Price: £759
www.olympus.co.uk