The Nikon AF-S DX Nikkor 35mm f/1.8G is a fast and versatile standard prime, making it an excellent lens for everyday photography. As its DX branding signifies, the Nikkor 35mm f/1.8G is designed specifically for Nikon DSLRs fitted with an APS-C sensor. Thanks to the 1.5x crop factor inherent to APS-C, the lens actually provides a focal length equivalent to 52.5mm in 35mm terms. This is an extremely versatile focal length that's useful in a wide range of situations. Indeed, the humble 50mm prime is colloquially referred to as the 'nifty fifty' on account of its flexibility, and is often the first lens many photography enthusiasts purchase after buying their first DSLR.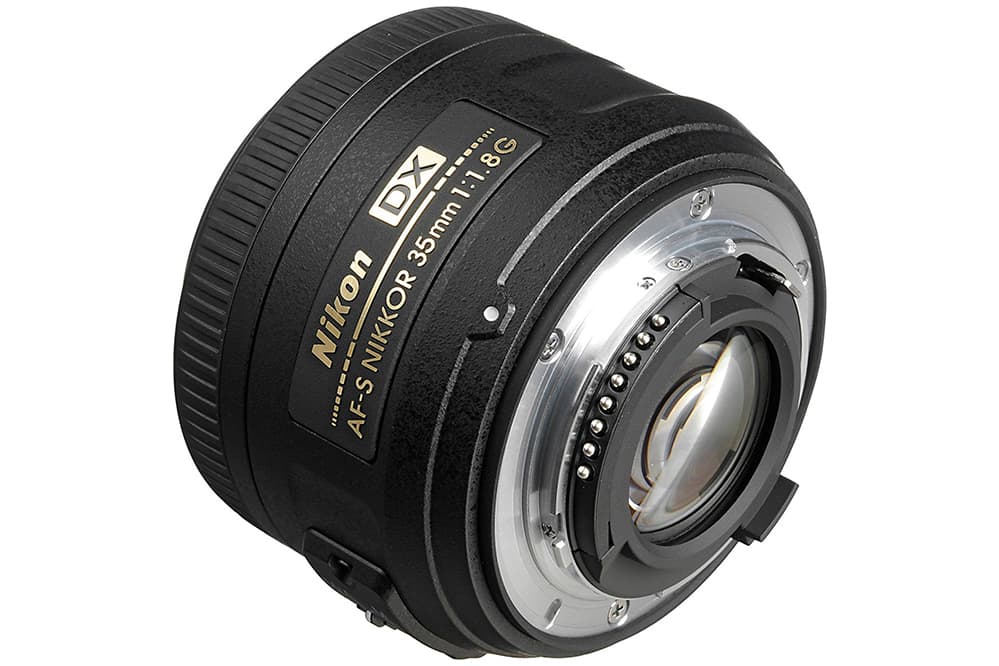 Another reason 50mm primes like this are popular is that they tend to be small and light, which means they aren't a burden to carry around and are more discreet. The DX 35mm f/1.8G ticks both boxes and is impressively compact and unobtrusive. Build quality is very much on par for a lens of this type and price, with the polycarbonate outer construction offering good protection against accidental knocks and bumps. That said, it does lack any kind of weather sealing so you'll need to protect it properly when shooting outdoors in wet weather. The lens has a 52mm filter thread.
In terms of performance the lens benefits from Nikon's Silent Wave Motor technology, which keeps the lens extremely quiet during operation. Image quality is very good, with the lens at its very sharpest between f/4 and f/8. With seven aperture blades and a fast f/1.8 maximum aperture the lens can also be used to create beautifully blurred backgrounds. If you've recently bought a Nikon DSLR and kit zoom package and are looking to build up a lens collection, the AF-S DX Nikkor 35mm f/1.8G is definitely a strong contender.
Price: £159
www.nikon.co.uk