The Canon EOS 200D is one of the best entry-level DSLRs currently on the market and would make an ideal choice for anyone looking to purchase their first DSLR.Despite being one of the cheapest DSLRs in the Canon range, the 200D isn't short on features or useful technology. Indeed, unlike other entry-level models such as the Canon EOS 1300D or Nikon D3400, the 200D comes with a fully functioning touchscreen that allows you to control the camera with your fingertips. It also inherits Canon's excellent Dual Pixel AF technology, which greatly speeds up autofocus speed in Live View mode. Again, this is something the 200D inherits from cameras higher up the range.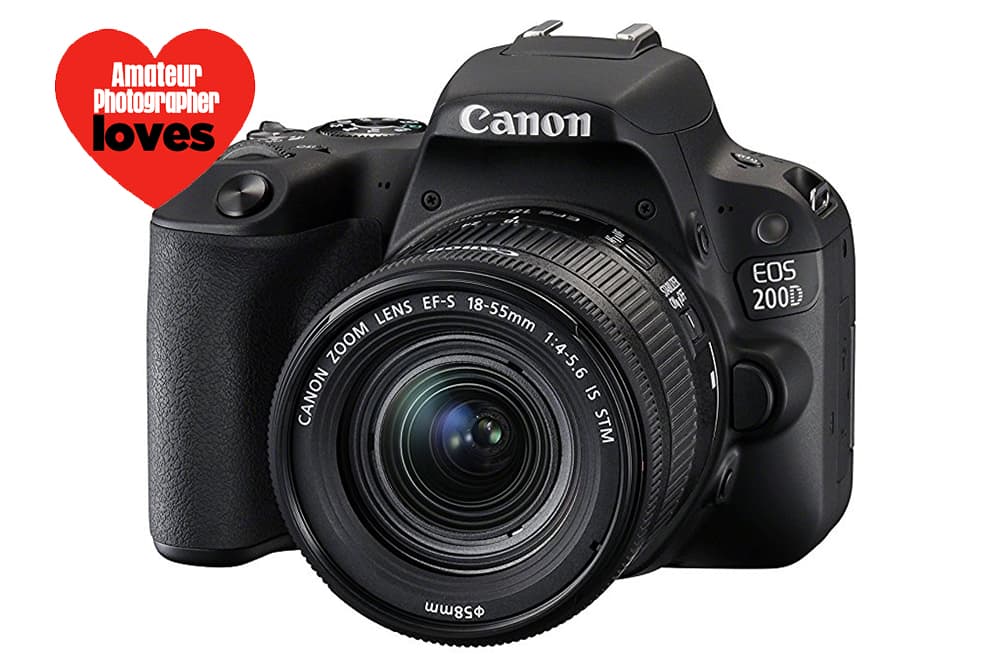 As a beginner's DSLR the 200D is designed to be as easy to use as possible. To this end it features a built-in Guided User Interface (GUI) that works in combination with the touchscreen to provide smartphone-like control. The GUI also displays easy-to-understand information about key camera functions, using simplified graphics and icons to show how changing certain settings will affect the final image. For anyone picking up a DSLR for the first time, the GUI makes it much easier to get to grips with the camera's features. Once you feel confident you can switch it off, at which point the 200D will revert to the standard user interface employed by other Canon DSLRs.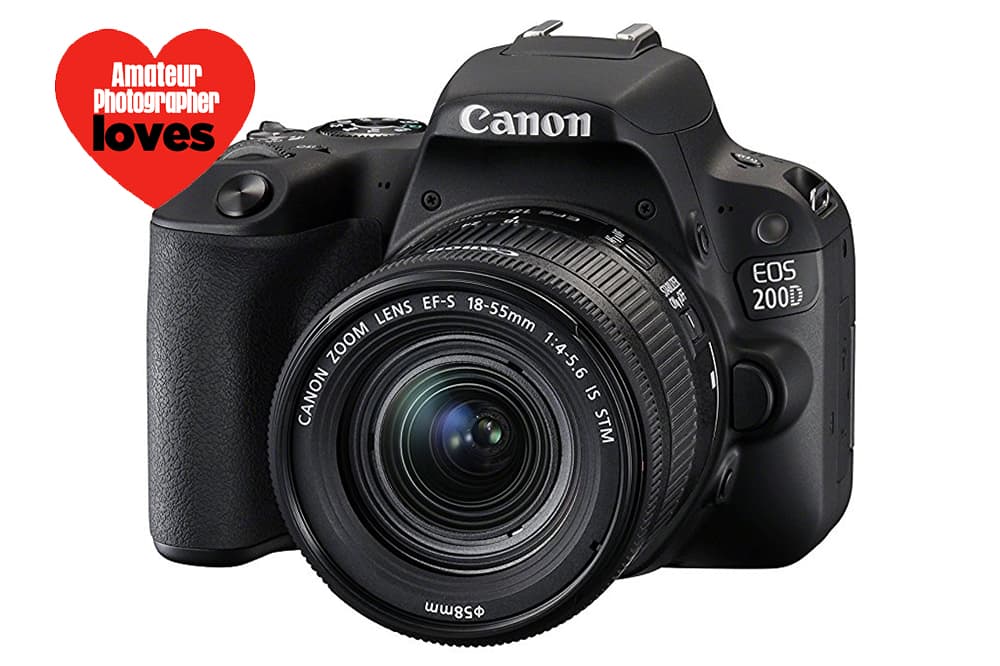 Physically, the 200D is Canon's smallest and lightest DSLR and feels really compact in the hand. While it lacks the weather sealing found in more expensive Canon DSLRs, build quality is certainly robust enough to survive the occasional knock. Image quality is excellent too, with the 200D's 24.2-million-pixel APS-C sized sensor producing vibrant and crisp images. In addition to JPEGs processed in-camera, the 200D can shoot raw for greater flexibility should you want to process your own images on a computer.
Read the full review here.
Price: £559 (with 18-55mm IS kit zoom)
www.canon.co.uk
Facebook: @CanonUKLtd
Twitter: @CanonUKandIE
Instagram: @Canonuk