At a glance
£649.99 with 15-45mm lens
24.1-million-pixel Dual Pixel CMOS sensor
10fps continuous shooting
2.36-million-dot 120fps OLED viewfinder
3in fully-articulated touchscreen
4K video
£539.99 body only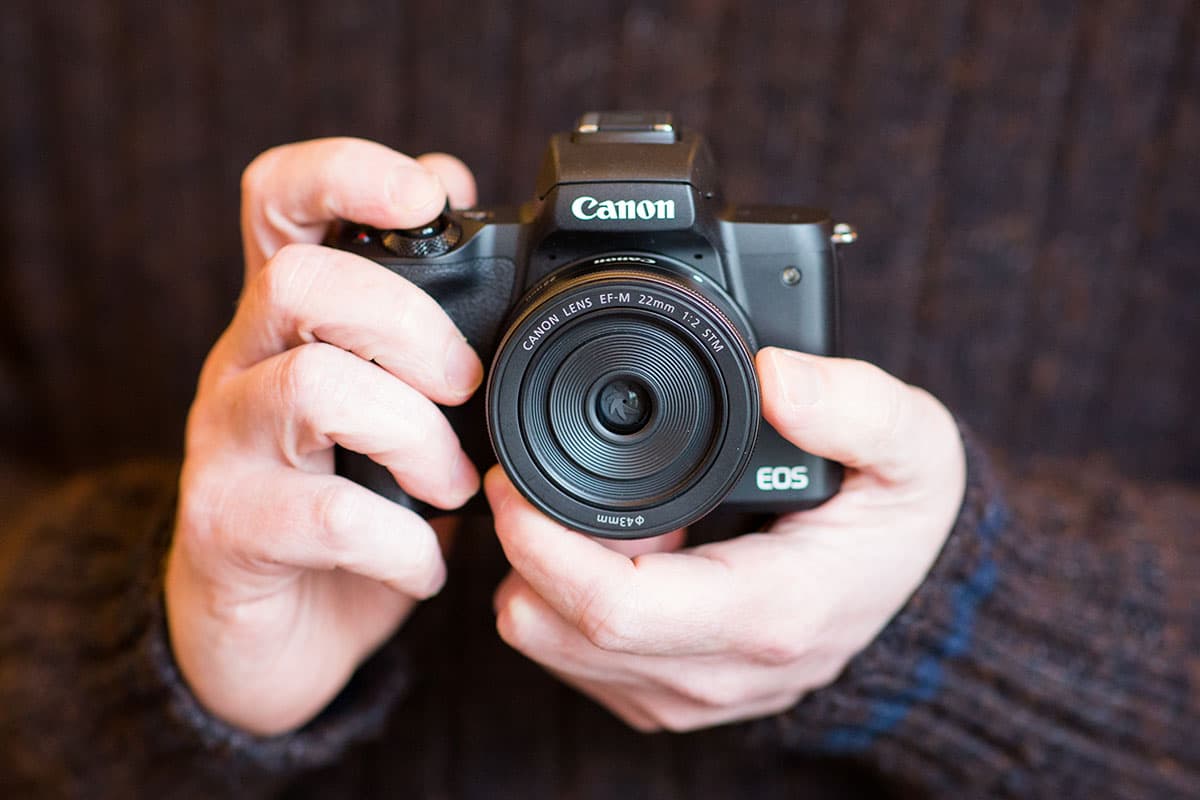 While Canon has been making mirrorless cameras for almost six years now, it's generally given the impression that it's not completely convinced by the idea. In particular, it's appeared to shy away from making models that might compete directly with its own DSLRs. Instead it's mostly concentrated on producing small viewfinderless designs, and has still only has seven native EF-M lenses in its lineup.
Features
Now, though, we have the new EOS M50, and perhaps things are starting to change. Canon calls it a 'premium entry-level' model that slots between the EOS M6 and M100, but with an electronic viewfinder built-in, alongside a fully-articulated touchscreen. It offers a similar degree of external control to the firm's ultra-compact EOS 200D DSLR, and crucially, comes to the market at a similar launch price. So for the first time, Canon is offering novice camera buyers a genuine choice between DSLR and mirrorless.
Inside the EOS M50's unassuming little body, however, Canon has packed in a surprising number of firsts. It features a new generation of Canon's Dual-Pixel CMOS AF sensor, which is capable of phase-detection AF across a wider area of the frame. It also debuts Canon's latest Digic 8 processor, promising better-looking image files along with extra features such as eye-detection AF. There's a new CR3 raw format, with a space-saving full-resolution C-RAW option. Last but not least, the EOS M50 becomes the firm's first consumer-level camera capable of recording 4K video, albeit with a field of view crop of 1.6x or more, depending on the mode selected for its 5-axis electronic stabilisation.
First impressions
There are some interesting new connectivity features too, courtesy of the built-in Wi-Fi and Bluetooth. In addition to the usual remote control and image-transfer options, it's now possible to have all of your images copy automatically across to your phone for sharing on social media. In addition, the EOS M50 can sync images automatically to PC or Mac computers via Canon Image Transfer Utility 2.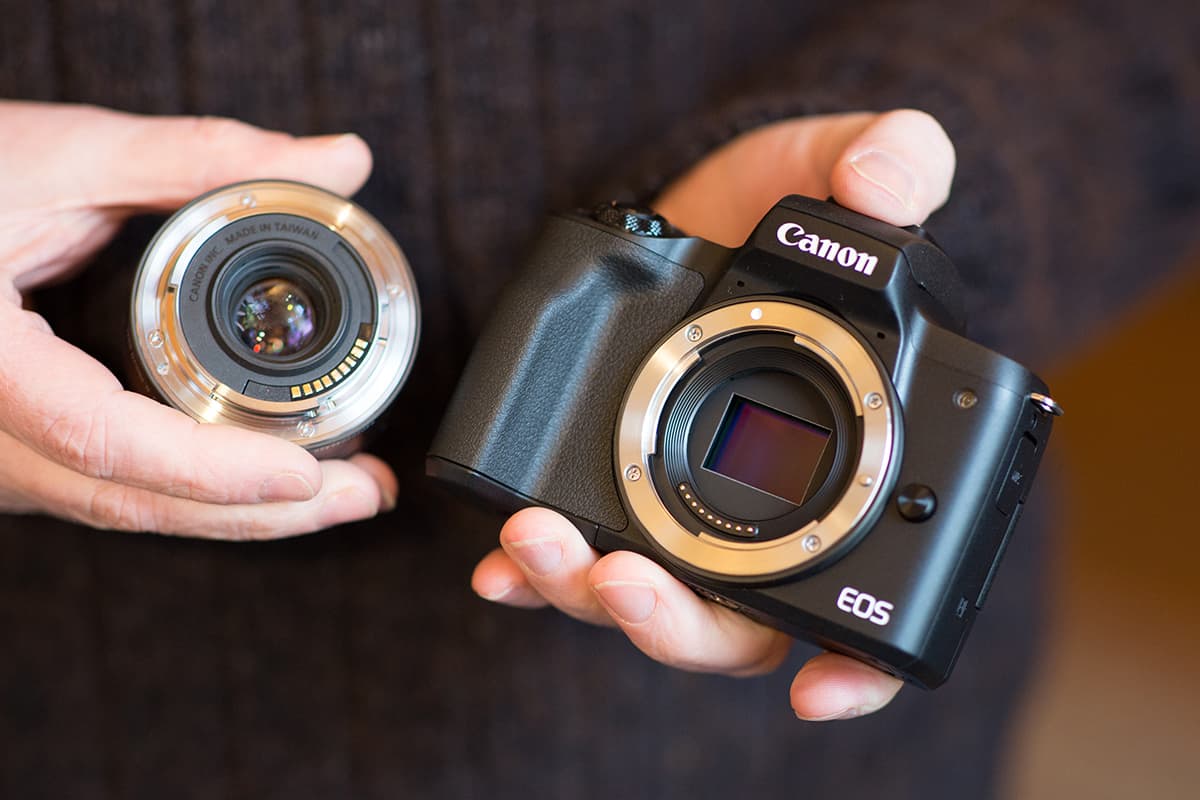 In terms of design philosophy, the EOS M50 is very close to the firm's entry-level DSLRs, with a single electronic dial for changing exposure settings and small set of buttons giving direct access to key functions. But this is all complemented by Canon's superb touch interface, which should feel familiar to new users graduating up from smartphone cameras. The polycarbonate body feels robust enough and fits quite nicely in your hand, too. Overall, it looks like a really well-judged little camera at an attractive price, and with Canon's huge brand-recognition behind it, well-set to become an immediate hit.