Nikon AF-S Nikkor 20mm f/1.8G ED review – Build and handling
Nikon users will immediately feel at home with this 20mm f/1.8 lens, as it offers all the familiarity of the current range of G-series lenses. There is a ribbed, wide focus ring with a small window showing the current focus distance. As usual, this is a little small and not too detailed, but in this digital age it isn't much of an issue as you can preview the focusing and depth of field via live view. A small switch on the side of the barrel quickly changes between manual and autofocus, and as you would expect, there is no aperture ring as the aperture is changed electronically via the camera. The lens has a 77mm filter thread and comes supplied with the slot-in HB-72 lens hood, but there is little else to say in terms of the exterior build of the lens.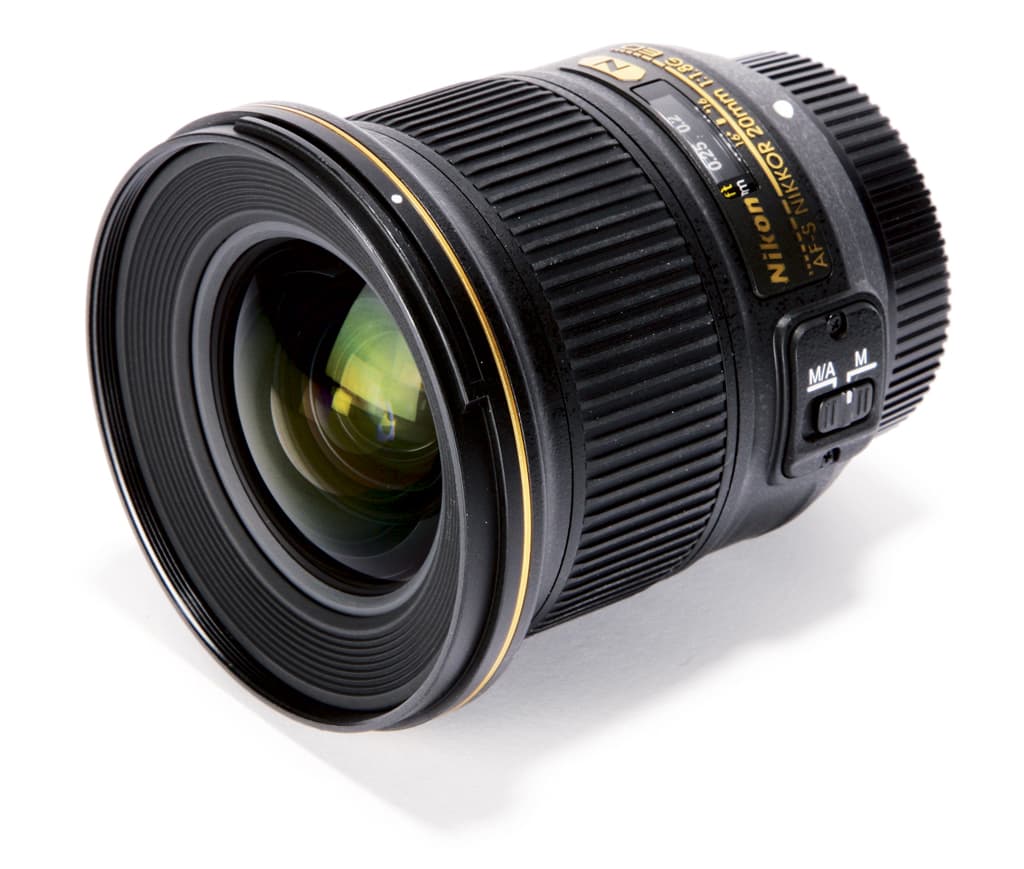 One noticeable quality is the size of the lens, along with its weight. Those 13 new elements are all larger than in the previous f/2.8 version of the lens, allowing in enough light to make the f/1.8 aperture possible. As a result, the 20mm f/1.8 lens measures 82.5 x 80.5mm compared to the 69 x 54mm of the AF-D 20mm f/2.8. This new construction also increases the weight from 260g to 355g.
However, the current trend for many lens manufacturers is one of quality over convenience – the Sigma 50mm f/1.4 DG HSM | A lens is a prime example of this. There are other 50mm f/1.4 lenses available that are smaller, lighter and much cheaper, but none can match the image quality offered by Sigma's Art optic.
For this test, I paired the AF-S Nikkor 20mm f/1.8G ED with the Nikon D750 and found they were good companions. The lens feels reassuringly solid, and manually focusing is relatively straightforward. Using autofocus was especially fast – even when switching from minimum to infinity it virtually snaps into focus – and the f/1.8 aperture allows a good amount of light for autofocusing, even in low-light conditions.